© Magmic Inc.
—
All by this author ›
Make
Favorite Author ›
Get it
$0.99
---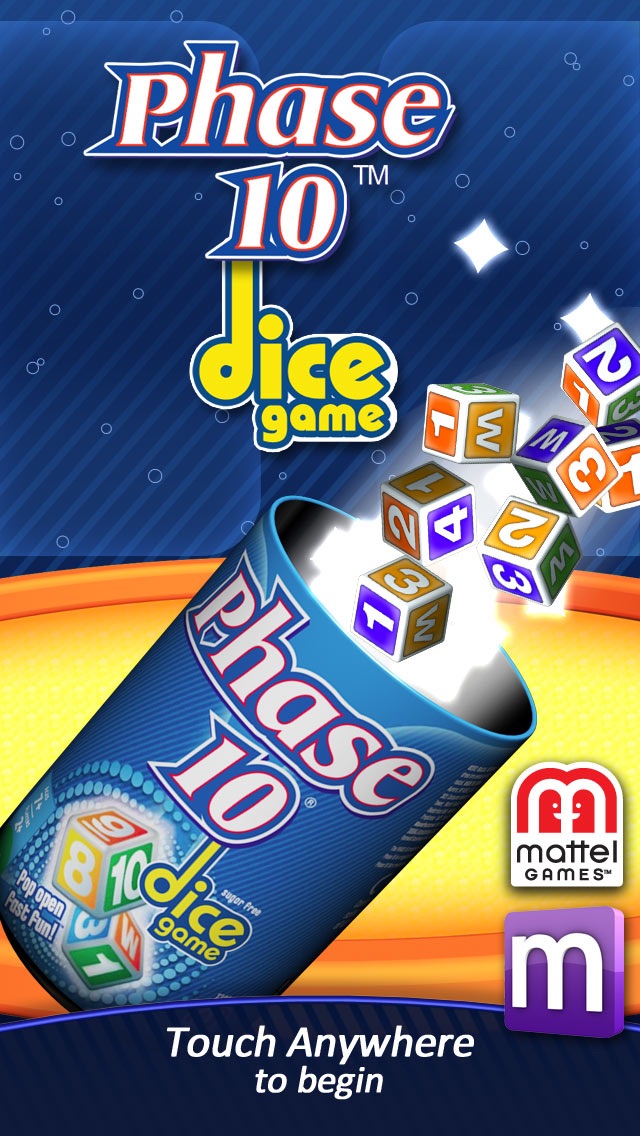 Download the official
Phase 10 Dice™
App!
Shake up your life with Phase 10™ Dice, officially licensed by Mattel™. It's an exciting twist on your favorite family card game. Shake your phone and roll the dice to try to complete your phase. Just be careful because you only have three rolls to do it! The first player to complete all 10 Phases with the highest score wins!
Game Features:
- The official
Phase 10 Dice™
App for your iPhone / iPad / iPod Touch.
- Simply shake your device to roll and tap the dice to complete your phase.
- 3D graphics and animations for eye-popping game play.
- 4 exciting game modes including Classic Mode, Speed Run, Style Run, and Hyper 10!
- Compete against 3 opponents or try to top your own personal scores.
- Facebook and Twitter integration.
Phase 10 Dice™
shakes up your life with an exciting new twist on the classic family card game!
=
Follow us on Twitter and Like us on Facebook!
www.twitter.com/magmic
www.facebook.com/magmic
=