Copyright © 2016 Klammerson. All rights reserved.
—
All by this author ›
Make
Favorite Author ›
Get it
$0.99
---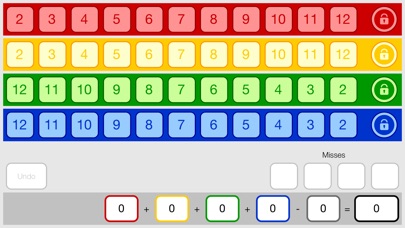 Have fun playing without pausing.
No annoying buying of scorecards or cleaning laminated scorecards.
A comfortable and intuitive user interface for additional fun.
Solo
The app shows directly as soon as a game is over no matter whether by finishing two rows or marking 4 misses.
The undo feature allows you to delete incorrect entries in single player mode, which is almost impossible with the paper version or looks ugly on the same.
Arcade
-
Play against up to 4 virtual players. Check your opponents scores by swiping to the left. Unlock several achievements.
Time Attack
Test your brain skills under the pressure of time. Every 10 seconds you loose a column, starting from the left of the scorecard. Be faster than up to 4 virtual opponents and be real winner.