© 2015, John Meyer
—
All by this author ›
Make
Favorite Author ›
Get it
$0.99
---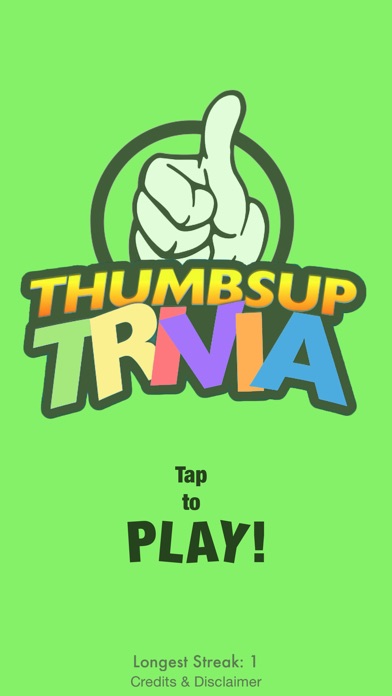 PLAY ON YOUR APPLE WATCH. Smart. Wacky. Fun.
Thumbs Up Trivia
is trivia like you've never played it before!
You're given crazy, funny, and sometimes downright unbelievable "facts," and it's your job to guess whether they're true (thumps up) or false (thumbs down). See how many you can get right in a row and try to beat your longest streak!
Does chewing gum really take seven years to digest if swallowed?
Is the government prepared for a zombie apocalypse?
Is someone more likely to be a serial killer if they're born in November?
Did Ryan Gosling almost become a member of 'N Sync?
Does the US really eat over 10 million pounds of potato chips on Superbowl Sunday?
Is Betty White really older than sliced bread?
If you sneeze with your eyes open, will your eyes pop out of year head?
Hundreds of questions from six major categories: Entertainment, Nature & Science, Sports, Arts & Literature, Culture & Geography, and History.
Features:
• Simple to play!
• Elegant design!
• Tons of fun, wacky, and downright unbelievable facts!
• Hundreds of questions!
• Solo play!
• Play on Apple Watch!