© 2015-2018 Hacknicity
—
All by this author ›
Make
Favorite Author ›
Get it
$1.99
---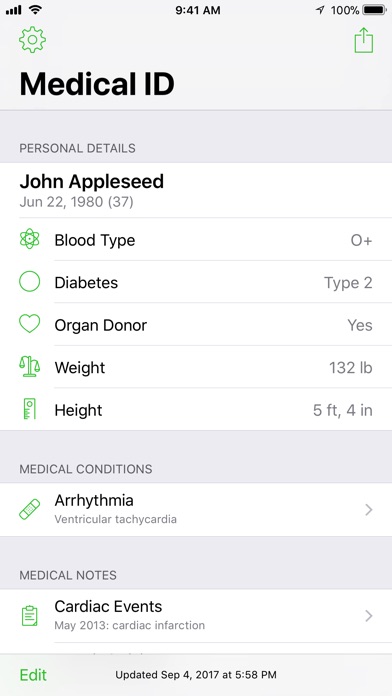 The first Medical ID/Emergency app designed specifically for Apple Watch. It could save your life one day!
Enter Personal Data, Medical Conditions, Notes, Allergies & Reactions, Medications, and Emergency Contacts on the iPhone/iPad. Add photos from the camera, photo library or by importing images from iCloud Drive, Dropbox etc. Your Medical ID is a useful reference when visiting a healthcare professional.
The same information is available on your Apple Watch. A Today Widget is also available and your iPhone/iPad can be configured to make this accessible from the lock screen.
Note: for space and usability reasons, photos are not included in the Watch App or Today Widget version of the Medical ID.
For more information see http://hacknicity.com/medicalid or contact me at support@hacknicity.com